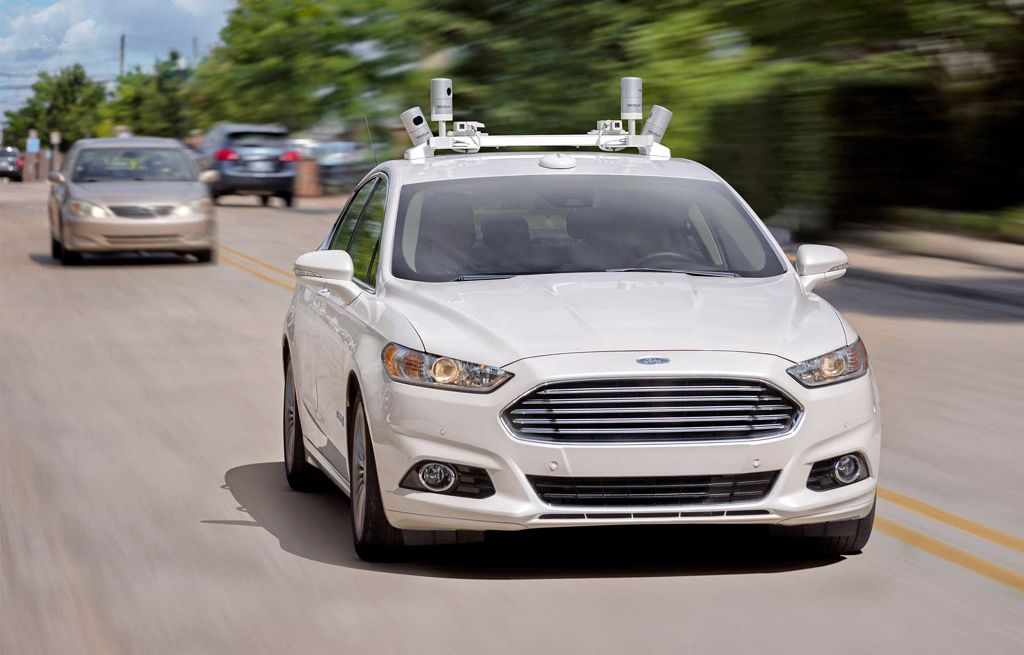 Ford Accelerates Autonomous Vehicle Development
Ford is tripling its fleet of fully autonomous Fusion Hybrid test vehicles – making it the largest in the automotive industry – and will use a new generation of cutting-edge sensor technology as the company further accelerates its autonomous vehicle development plans.
Ford is tripling its fleet of Fusion Hybrid autonomous research vehicles this year – making Ford's fully autonomous vehicle fleet the largest of all automakers – and accelerating the development and testing of its "virtual driver" software in both urban and suburban environments.
New fleet vehicles will use Velodyne's advanced new Solid-State Hybrid (SH) Ultra PUCK™ Auto sensor, providing precision required for mapping and creating accurate, real-time 3-D models of the surrounding environment; this enhances Ford's software development and testing to handle a broader range of driving scenarios.
Autonomous vehicles are part of Ford Smart Mobility, the plan to take the company to the next level of connectivity, mobility, autonomous vehicles, the customer experience and data and analytics.
Latest News