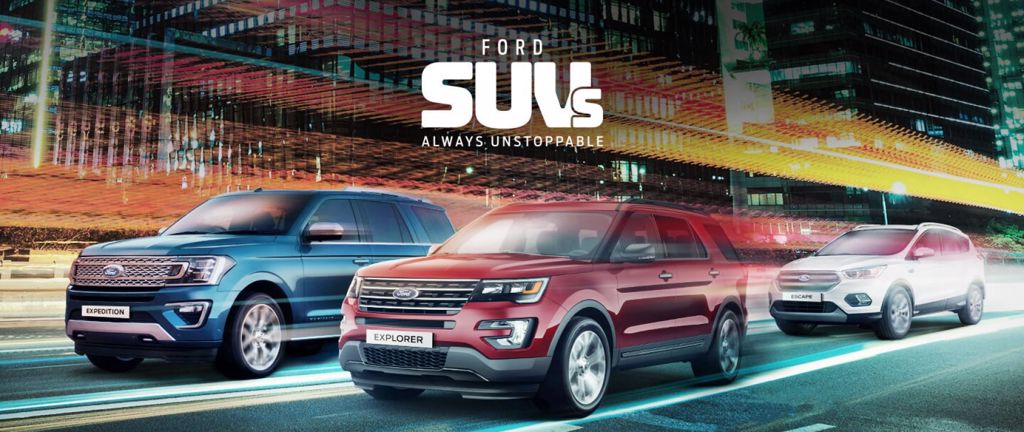 The Larger Than Life
SUV Lineup
Engineered for true movers and risk-takers, our unstoppable SUV lineup helps you lead the way in a new and bold direction. They are tech-driven, so you can navigate your days with ease. Capable, so you can conquer new roads as they come. Adaptable, so that no matter what happens, you are always unstoppable.
Al-Kasid Commercial Agencies is proud to offer you the full lineup of Ford SUVs, all backed by 5 years warranty coverage, 5 years roadside assistance and our national network of service centres and spare parts outlets.
Vehicles may be shown with optional equipment. Features may be offered only in combination with other options or subject to additional ordering requirements/limitations. Dimensions shown may vary due to optional features and/or production variability. Information is provided on an "as is" basis and could include technical, typographical or other errors. Ford makes no warranties, representations, or guarantees of any kind, express or implied, including but not limited to, accuracy, currency, or completeness, the operation of the information, materials, content, availability, and products. Ford reserves the right to change product specifications, pricing and equipment at any time without incurring obligations.